Who Is This Phil Parkinson Guy?

I am not Phil Parkinson the footy coach from England, even though he sounds like a very interesting chap to be. Sorry for any inconvenience this may cause you.

The whereabouts of this Phil Parkinson trace back several decades ago to a little hilly limestone filled town called St. Marys, Ontario, Canada (aka the Stonetown), which is the home of the Canadian Baseball Hall of Fame & Museum.

My childhood was typical of most children in a small town. I played sports including hockey, curling, soccer, etc... I was also known to have a knack for numbers, which evenutally came in handy if you know what I mean. My family is pretty normal as we had a few pets and a nice cozy house on Ontario street that was just right. There are so many other stories that could incriminate me but your eyes would get tired of reading. So let's fast forward ahead about 20 years.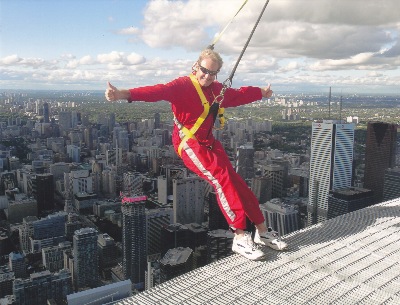 Before deciding to go back to graduate school to complete my MBA, I worked for a medium sized regional accounting firm within their London, Ontario office for over three years. I also have worked on a variety of freelance consulting engagements over the years ranging from preparing and reviewing business plans to creating an entire IT system for a small enterprise.

Until the winter of 2009, I worked in the tax services group for one of the "big four" in London, Ontario. I am still proud to be a member of the loathers of audit. I primarily worked on corporate taxation but have gained exposure to more specialized areas of tax such as SR&ED claims for IT systems, U.S. expatriate tax returns, trusts and other various regulatory forms and filings.

For a few years, I worked for one of Canada's medium sized insurance companies within their taxation department as a Tax Manager in the Kitchener/Waterloo area, primarily working on implementing tax provisioning software while automating other aspects of the department as well while doing the usual compliance type of tax work. Being my first foray into industry, it was fine but I needed to be set free to reach my full potential.

Presently, I work for one of Canada's niche multinational property & casualty (P&C) insurance companies on a full time basis within their taxation department as the head of Canadian tax in the capacity of Tax Manager in downtown Toronto. Recently due to acquisition, we are now the largest global P&C insurer.

I continue to learn lots and get to work on a variety of projects. I am still doing a bit of random tax and non tax conuslting engagements on my own time. The industries I am presently focused on is hi-tech, consumer products along with some non-profit and charitable sector projects.

I completed level III of the CPA Canada Indepth tax course while out in Whistler in the summer of 2010. I wrote my United States CPA IQEX reciprocity exam in November of 2008 so I can be called a global numerical existentialist (way cooler sounding title than accountant). I have passed the exam and am able to call myself a CPA of the state of Illinois (licensed). Due to the movement in Canada to change the Chartered Accountancy (CA) to Chartered Professional Accountant (CPA) designation, I am now a CPA squared, one in Canada and in the United States.

I have acquired some knowledge gain while taking some specialty life insurance tax and accounting courses along with some other soft skill courses in the area of communication and project management. My current learning has been focused on transfer pricing and indirect taxes via courses that I took from CPA Canada.

When I am not working, I enjoy reading non-fiction, traveling, genealogy, trying to learn circular breathing so I can play my didgeridoo (got more lessons on vacation in March 2012), exercising to keep off the barley and hops muscle, volunteering for non-profit and non-governmental organizations. doing interesting things with and to computers and my multi-year basement renovation.. I managed to combine a bunch of these hobbies together in October 2006 when I travelled to Australia and New Zealand for my vacation as a dual graduation present along with a mini sabbatical in March 2012. Pictures of the 2006 trip can be found here.

My resume/CV can be made available upon request. I hope that what you have read is sufficient enough to provide a bit of background about myself.