Phil's Social Calendar

Updated March 26, 2016

Here is my schedule of committments for the next little while.

Most weekends for the next little while are busy with year-end work. I will be here, there and everywhere over the next little while as I work outside of London during the week now.

April 23 go to present Joey Votto with the 2015 Tip O'Neill Award in Cincy at Great American Ballpark

June 18 - 20 2016 Canadian Baseball Hall of Fame Induction weekend. Inductees are Pat Hentgen, Dennis Martinez, Tony Keubek, Howard Starkman, Wayne Norton, etc...

Various Bluejays games attended as a result of being a part of a season ticketholder group.

September 16 - 19 Trip to see Notre Dame vs Michigan State football game and Cubs vs Brewers in Wrigley field.

Fall 2016 Possible trip to Iceland

Further dates to come and dates may be subject to changes.

Time Flies When Having Fun

Updated February 15, 2016

Over the past few months and years alot has gone on including:

- Saw a couple of Raps games vs the Suns an Warriors. Raps put up decent fights but lost both.

- Went to see Army vs. Navy and the Bills vs. Eagles in Philadelphia in December 2015. Also had lots of cheesesteak, went to Yards brewing company and went skating at city hall on a 21 degree celsius day.

- Attended a lot of Bluejays baseball game and took in their run through the 2015 ALCS. Looking forward ot 2016 as a season ticketholder. Great to see post season baseball in Toronto for the first time in person.

- Went to see the Detroit Tigers finish off a subpar 2015 season as a prelude to seeing my boys United In Orange beat the LIons. This D was good in September and proud to say I got to see the Devener Broncos play in 2015/16 season.

- Went to see Notre Dame's campus and the sanctuary. No not the church but the great football field at Notre Dame Stadium in September 2015. Saw the Irish beat Georgia Tech. We also took in some Cubs vs Cardinals September pennant action on a Friday afternoon in Wrigley.

- April 2015 had a Midwestern Us tour to present Justin Morneau of the Colorado Rockies the Tip O'Neill Award. We also visited Busch Stadium III in St. Lois (Snuck in a Arch ride) and Kauffman Field in Kansas City with a side trip to the Negro League Hall of Fame on the weekend our native son Brett Lawrie was headhunted.

- Went to cheer on our junior age hockey boys in the exhibition vs Russia, semi finals vs Slovakia and final vs Russia at the Air Canada Centre. What a golden way to start January 2015.

- US thanksgiving 2014 did the annual pilgrimage to the Motor City to see to see the Flyers and Red wings along with Bears and Lions. Even got in some good tailgating and had a nice dinner at the Olympia Club while meeting some good new fellas and running into some of the old accounting mates.

- In early October 2014 went to see Tigers game 3 of the ALDS, guess next year and the same day did the Lions game where they just could not get it done vs the Bills, great double header none the less.

- Summer 2014 included many Bluejays games, trip to Ottawa and some unfortunate passing's of some close accounting friends. Truly grateful for what I have.

- March 2014 toured up to Montreal for two games at the Big O, Jays vs Mets where ExposNation showed us why they want baseball back. Stopped off in Ottawa to visit some cool cats as well.

- November 2013 US thanksgiving went to see Bruins and Red wings along with Packers and Lions in Dtown kicked off by a Raptors/Nets game and ended with Michigan vs Ohio State thriller.

- October 2013 went to an interesting 50th birthday party, seeing Hells Bells the AC/DC cover band in a driveshed was very cool along with the party for hte guest of honour. also, treked around Tornto and did Nuit Blanche, very great night of art with the Wei Wei exhibit and the baloon creations on University Ave..

- September 2013 went to see Notre Dame and Michigan play some football at the Big Houe for what may be a long time. High scoring game and great atmosphere with 116,000 of my closest friends but neither team is winning he BCS this year.

- August 2013 made a weeknend voyage to Pittsburgh to PNC Park. Bucs won two in a row over the Rockies. Hopefully, heading back to see some playoff baseball so I can wear my 1977 retro cap I bought!

- June 2013 Canadian Baseball Hall of Fame Induction weekend. 2013 inductess included Tim Raines, George Bell, Rob Ducey, Tom Cheek and Nat Bailey. What a great mix of Jays/Expos/History and Builders. Was great to have the ceremony on the ball diamond!

- April 2013 Third year in a row of heading to Cincinnati to present Joey Votto with the Tip O'Neill Award. We also visited PNC park in Pittsburgh and Progressive Field in Cleveland with a side trip to the Rock N Roll Hall of Fame on the day RUSH was inducted.

- March 2013 went to Phoenix for round #1 of the World Baseball Classic, where I got to see the hockey game (bench clearing brawl) break out between Canada and Mexico, catch some spring training action, hit up Vegas (went to PAC 12 and MWC championship games and left with $700+ in my pocket) and ended to San Fran for WBC semis and finale where I got to meet Mr. Oh the babe Ruth of Japanese baseball. Great win DR!

- January 2013 was in Toronto for Baseball Canada's annaul Awards Banquet honouring those who are making great contributions to the game of baseball in Canada.

- Saw a couple of Lions games against the Packers and Texans. got in some good turkey and tailgating action. Was lucky enough for good weather and won a Suh authentic jersey. Too bad Kid Rock bombed at alftime fo teh US turkey day game.

- Went to the Big House to tailgate and see Iowa take on the blue and maze in some NCAA football action. Had great weather to tailgate at Ann Arbor golf course, bringing bochi set next time.

- Roadtrip to our nation's capital to celebrate some guy's birthday in August. Was a good reunion, which was furthered with another trip in November.

- Went to the Toronto Festival of Beer and got to try some new beers. Hogtown was interesting but really liked Beau's line fo beer. Big Wreck put on a decent performance.

- Volunteered at Canadian Baseball Hall Induction 2012. Rusty Staub, Rheal Cormier, Doug Melvin and 2011 Team Canada sr. mens team who won Pan Am gold were all inducted.

- Made a presentation at a tax software user conference pertaining to an implementation I completed during 2011.The presentation was in Fort Lauderdale so I made it down to see the Marlins new stadium in Miami a couple times along with hitting up South Beach and doing some kite surfing and body boarding. Also, got to revisit some relatives I had not seen since childhood.

- Went and tourguided my kiwi cuz and her friend around the big smoke, went and did the CN Tower, Eaton Centre, Rogers Centre/ACC and then distillery district last weekend of April 2012.

- Went and presented the Tip O'Neill award to the winners for 2011: John Axford of the Milwaukee Brewers and Joey Votto of the Cincinnati Reds in their home ballparks. Also decided to meet up with Fergie Jenkins and his foundation team @ Wrigley Field for a Cubs game.

- Got a new third floor view of the city of London installed while away on vacation.

- Finally caught up on vacation. Took a six week getaway to Tahiti, Fiji, New Zealand and Australia during March 2012. Pics to come at some point, So many things done that it would take too long to explain.

- Went to annaual Baseball Canada banquet in January 2012

- Went to Phoenix to a course (The Ultimate Communicator) in December 2011 and saw the Cardinals and Cowboys in Glendale where the Cowboys iced their own kicker and lost in OT. Made it to San Tan and Four Peaks Breweries.

- Got a new shed for the backyard fall 2011.

- Saw the Sheepdogs oepn for Kngs of Leon @ JLC. Great show but poor form by London getting out to see two really good acts in October 2011.

- Visited the state of Michigan for Detroit Tigers 2011 ALDS and ALCS games, Detroit Lions home opener and Monday Night Football win over Da Bears and Michigan State homecoming (tailgating/football game). MSU won on hailmary play at end of game over Wisconsin, check it out on youtbue.

- Went to chill in the Detroit rock city for 2011 Labour day weekend to see Tigers/Whitesox series along with Henry Ford Museum, Motwon Musem and hit up Five Guys for burgers and cajun fries.

- Completed the CN Tower Egewalk. If you are not afraid of heights, I HIGHLY recommend it! August 2011

- Saw the Knights of the Soundtable (Soundgarden) in July 2011 and RUSH in April 2011. Glad to have seen Soundarden rockin' again.

- In June 2011 went to the Canadian Baseball Hall of Fame induction day where the "Terminator" Tom Henke was back to close things down. Great to meet all of the folks from Taos, Missouri who came up on the bus for the festivities.

- In May 2011 went to Cali for a tax technology conference in L.A. while taking in some major league baseball out west including the A's in the Bay Area along with some waves in the Pacific Ocean on a surf board. Also found some time to make it down to San Jose ot see the Sharks and Canucks NHL playoff game. Crazy to see Oh Canada drown out the Star Spangle banner in the pregame.

- Last week of March 2011 went to Phoenix for spring training baseball/stopvers in Las Vegas and the Grand Canyon. Sunrise and sunset at the Canyon was great, also did the mile and a half trek into the canyon, just specacular!

- Volunteered at the Tim Horton's Brier in London @ the JLC March 2011. Very good to see the Manitoba boys win their first Tankard since 1999. Had a fun time selling alcohol tickets in the Keith's patch meeting lots of folks from all over the country who love curling and beer.

- Officially became the treasurer and newest director of the Canadian Baseball Hall of Fame & Museum in St. Marys, Ontario, Canada January 2011

- Went to a tax technology conference in Washington, DC in November 2010. Also took some downtime to revisit New York City and Philadelphia (New York Rangers games, the sites of NYC and Eastern State Penn Haunted House). Saw some great historical sites in D.C., risked life going to a Flyer game in Philly as a Rangers fan and met lots of interesting people along the way. Only could have been better if I could have got to use the world series tickets I bought for game 6 & 7 in Philly.

- Went and saw my first NHL game at the ACC ever on thursday night and got to see the Broadway Blueshirts beat the Leafs 2-1. Great game NYR, keep it up! October 2010

-Went out to Whistler, BC for a tax course and then toured town to Portland, Oregon to check out some of the sites including a few of the many microbreweries in the city in August 2010. Then went back up to Seattle to watch some MLB games and tour Pike Place Mall and a couple of the larger brewpubs in the area. Other sites and ballgames seen in Vancouver as well.

- Vonuteered at London's Ribfest promoting the 2011 Timmy's Brier @ the JLC in August 2010. Had everyone's ribs and it was clear that Pete's were the best for a second years in a row.

- Cdn. Ball Hall induction 2010 weekend meeting Roberto Alomar, Paul Quantrill and their families. Also had the pleasure of meeting Winter Olympic gold medalists Scott Moir and Tesa Virtue who graciously came out to sign some autographs for their fans. Other interesting activities included the celeb softball game.

- Went to a life insurnace accounting course put on by LOMA/PwC in Toronto and the annual CLHIA conference in Niagara on the Lake in May 2010. Learning and networking, two of my favourite activities while on the job.

- Went to see the A's and the Jays at the Dome April 2010

- Sold 50/50 tickets at Alex Rios' welcome back party to Toronto also known as the Bluejays home opener 2010 vs the Whitesox.

- Went to Phoenix for 2010 spring training (mostly the A's but other teams as well) but also sun and no rain, got sucked into going to Wrestlemania whatever number it is at now and a Coyotes hockey game while partaking in the Mill Ave nightlife of Tempe. This trip is in the works for anyone interested in the 2011 version.

-Went to San Fran for Easter weekend when it was warmer in Ontario. Went and did the night tour of Alcatraz, saw the Bay Bridge spring training weekend battle (A's vs Giants), went to the A's home opener 2010 in Oakland vs the M's, rode the Cable cars, biked the Golden Gate bridge and got to see the Crystal Method DJ a set at Ruby Skye nightclub.

- Did some sprucing up around the outside of the house

Got Posted in the Financial Post

Posted March 21, 2010

I was asked about my usage of mortgage products in the Financial post's personal finance section earlier this week in this artcile. If you would like to read a copy of the article, I can send it over to you.

Philly Is A Phanatic

Updated February 6, 2010

A buddy and myself went and saw the battle for Liberty-bell vs. the statue. The Yankees prevailed in the world series. We were lucky enough to see action live in the flesh at Citens Bank Park along with taking in some other things in the city of brotherly love over the Hallow's eve weekend. Below is the cover of the series program I picked up. Further pics to come.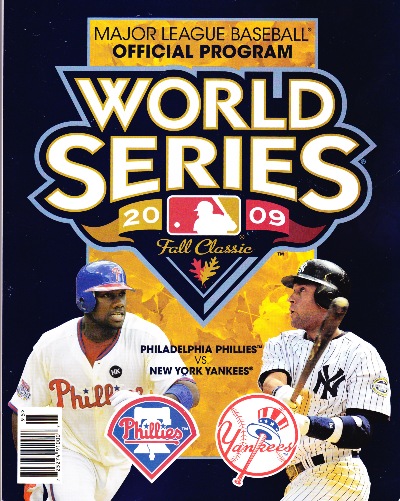 I Am Now An FI Guy

Updated October 17, 2009

A couple of months ago, I decided to take a break from being a hired gun by accepting a position with one of Canada's largest insurance companies within their taxation department. This is a new experience as my first "industry" job. Lots of things to learn, to do and people to meet.

However, I am still providing tax and non tax consulting services at my leisure as I am in the process of getting my corporation approved as a professional corporation.

Recap

Updated April 10, 2010

So many things went on in the past few months. I am just going to touch on the highlights.

World Baseball Classic

I went to Rogers Centre to watch the World Baseball Classic. Canada was primed to beat the United States again but lost 6-5. The sound in the dome that day has only been matched during the world series runs in 1992 and 1993. I ended up staying and seeing the sunday night game where the U.S. beat Venezuela 15-6. The Zuela fans were crazy loud from pregame til the last pitch. That crowd of 15,000 was louder than most Jays games. Pics to be posted soon.

Jays 2009 Home Opener

The Jays started off with a bang this year beating the Tigers 12-5 in a nearly sold out game that went on while Toronto and southern Ontario had a nasty end of winter storm. Thanks to all of those who bought 50/50 tickets and raised lots of funds for the Bluejays Care Foundation and The Cdn. Baseball Hall of Fame. Pics to be posted soon.

Trip To Vancouver

I had the opportunity to make a visit to the left coast. While visiting Vancouver, I finally got to see Stanley Park, English Beach and the harbour front on sunny days. In what some would not expect anything less, I also made a return trip to the Taproom and got the tour of the Granville Island Brewing Co. brewery and of course had some samples.

Hard to believe I missed out on the rain and had to endure sunny and 25 degree celcius days looking at mountains and waterfront while Ontario had all of that nasty weather. Pics to be uploaded soon.

Induction Weekend

It had a wet start to the day in St. Marys but there was a great turn out to see Expo great Larry Walker, Jays catcher Ernie Whitt, long time Windsor minor ball legend Bernie S. and Doc Miller be inducted into the Cdn. Baseball Hall of Fame & Museum. There were so many people, we nearly ran out of parking spots. Can not wait til next year.

Spring Training 2010

I went to Phoenix, Tempe, Scottsdae, San Fran bay area and Sac town for some A's spring training and A's home opener action along with seeing some other sites including Pier 39, riding the cable cars and having to push the cable car up the hill as it got stuck, biking the Golden Gate bridge and getting hailed on, alcatraz night tour and taking in a DJ set from the Crystal Method @ Ruby Skye. Pics to be put up at a later date once I get them off my camera.

Other

I am no longer in big four world, working in insurance and hi-tech world, whereever that may take me. Some freed up time has allowed me to do some things I had put off, which is fantastic.

Picked up some US & Cdn. personal tax work in April and early May.

Get a lesson in caring for and respecting my elders and appreciating how little time they really may have left.

Donated some blood a few times now.

Gone to sell 50/50 tickets a few times at the dome

Getting the new pc and playing around with Linux, bye bye to Micro$soft.

Started practicing circular breathing again so I can master the art of the didgy.

Got my gardens and hanging pots under control with some TLC and mulch.

Went to Podcamp London and got reawakened to the social media revolution that is occurring.

Cleaned up some not so clean areas in the house.

Fixed up some computers in need of an overhaul.

Lost some weight and got into good shape again.

Saw The Tragically Hip and Kathleen Edwards.

Time To Tweet?

Updated June 3, 2009

I have joined the world according to Twitter. You can follow me by clicking on the following http://twitter.com/philfparkinson I have begun to gain followers and tweet on a regular basis to provide a mini version of Philly's Two Cents. Thanks ot those who have started to follow me so far even though acknowledging so is bad twitterquete.

More Letters For The Alphabet Soup

Posted March 1, 2009

February was quite a busy month with lots of work (February tax estimates/top up payments for the clients), finally breaking down and buying a new desktop PC to support the global economy and least and surely not least, passing the United States 2008 IQEX CPA reciprocity exam I wrote in November.

The means I will be able to add the letters CPA along with the respective state I register with to the alphabet soup of credentials alrady behind my name. This was a great personal achievement since it required foregoing a three day sunny and warm labour day weekend to take a prep course and two weeks of vacation to study in November in the pursuit of knowledge. Thanks to all for your support and well wishes I have received.

philparkinson.com is online!

Updated January 26, 2009

As of friday October 17th, 2008. philparkinson.ca is very proud to welcome philparkinson.com in to the online world of Phil Parkinson.

Over the next few months, I will be implmenting some changes to enhance the beauty of this site in order to accomodate the new domain. As stated on the main page, I have found a web designer who is going to help me with this endeavour.

Any thoughts or suggestions are more than welcome.

1,000th visitor

Posted October 27th, 2008

Well it only took a couple of years to surpass the four digit level of authentic surfers to creep the domains of philparkinson.ca and now philparkinson.com. The webmaster and rest of the hats he wears would like to thank all of you who have taken the time to visit. Without you, the site would not be possible.

Quoted In A Tax Article

Posted October 27, 2008

I was recently quoted in an article in the Economic Times of India regarding the world's worst taxes. The article was published by Lubna Kalby, who is an Executive Director of Ernst & Young in India and can be read here.

Back From Cali-for-ni-a

Updated September 10, 2008

I made it back safe and sound from the west coast. I will post some photos over the next little while once I am able to retrieve them off my old pc. Here are some highlights of my trip.

While not only learning new tax concepts (corporate reorganizations, international tax, etc...), Whistler offerred the opportunity to take the gandula to the top of Balckcomb mountain, do some Ziptrekin' again and partake in the Whistler nightlife.

Took the Victoria Ckipper from Victoria to Seattle after visiting Victoira and the Gatsby house for some premium beverages with some long time friends.

Went and toured the Boeing Plant and the Mueseum of Flight in Seattle.

In Frisco I biked the Golden Gate bridge, visited Fisherman's Wharf, had dim sum in Chinatown, rode the cable cars and was unfortunately not able to tour the inside of Alcatraz and had a day that only reached 13 celcius, why not snow while you are at it mother nature?

Saw the following baseball games in 7 days and 4 cities:

Two games between Kansas City and Oakland in McAfee Colesium in Oakland. Met Frank Thomas but A's lost both.

Two games between Arizona and LA in LA at Dodger Stadium including #99's opening night after the trade from Boston. What energy in the stad that night with Manram in da house.

Two games between San Fransisco and San Diego at Petco Park in San Diego. Can not believe Barry Zito outdueled Jake Peavy.

Sold 50/50 at the Dome in T dot and saw the A's lose another one to the Bluejays. As if the Jays earned a four game sweep of this series!

In LA went to the X Games (Sreet Skate, Big Air BMX and Motocross X finals) and the Famous Tommy Burger with Pete and his crew, who I met at the Dodger's game.

Toured Mission Bay in San Diego. No time for Zoo or Sea World!

A Typical Canadian Summer

Updated August 6, 2008

Written By: Phil Parkinson

Please note that the 2008 Tribute Tour has completed and the 2009 tour is in the works. The fight against Cancer is continually ongoing. Click on the link to check out the interactive route or daily blog.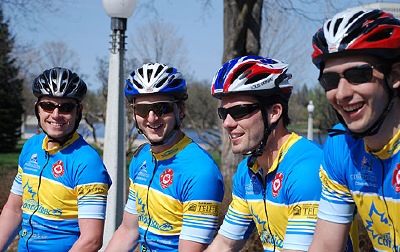 As we progress through spring, the typical Canadian is glad to say goodbye to the winter blahs and hello to the warm sunny, weather of summer to partake in activities such as gardening, cycling, soccer and camping. During their summer away from university, a group of four twenty something men (see photo above) are embarking upon a journey that would be an atypical way to spend a summer in Canada.

After meeting one of these gentlemen, Kyle Braatz, I have learned from him that a typical Canadian is not defined by one's background, birthplace, culture, age, or interests. A typical Canadian is defined by one's determination, willpower, courage and compassion when faced with adversity such as cancer.

Kyle and his university friends Alex Gray, Andrew Hopkins and Steve Coleman want to spend their summer trying to make cancer history by cycling over 8,200 kilometres across Canada to raise money to fight cancer. The foursome has created an organization called "Typically Canadian".

Each member of the group has their own motivation for wanting to embark upon a cycling tour across Canada whether it is close family, friends or loved ones who have had some sort of cancer. I think Alex has summed this up quite bluntly, "Cancer doesn't discriminate. It can have an impact on any one of us or on our family at any time." And he is right on, as stated on the Canadian Cancer Society's website, two out of every five Canadians will be affected by cancer in their lifetime.

The 2008 Typically Canadian Tribute Tour will take place over the next three months. Each group member will cycle from Port Renfrew, B.C. to St. John's, N.L., an 8,200 kilometre, route that stops in 72 different cities. The group's goal is to raise $720,000.

Each stop will allow the members to highlight and reflect on tribute stories of local Typical Canadians who may not be prominent, but still make a difference in the lives of those who surround them.

According to Kyle, the group members decided on cycling as a means of transportation because they all come from very athletic backgrounds. "It's basically a means of transportation for us that happens to add flair to the campaign," he said.

Besides the tour, Typically Canadian has introduced the Yellow Jersey Campaign.

The campaign is meant to honour individuals and organizations that make a difference in the cancer community. It is a play on the Tour de France, which is thought to be the most intense and rewarding race in professional cycling. During the race, the leader is easily recognized as the one sporting the yellow jersey on their back.

Wearing the yellow jersey is the biggest honour in the sport of cycling, and the Typically Canadian Yellow Jersey is meant to give the same kind of recognition to those who make a difference in the fight against cancer within their community.

So be a typical Canadian and help these young men make cancer history by supporting them when they ride through your community.

To find out further details on the 2008 tour, please visit the Typically Canadian website at http://www.typicallycanadian.com

Daffodils Save Lives

Updated May 1, 2008

April is the month of the Daffodil. Thanks to those of you who purchased of a bunch or two to support the Cancer Society in your local community. The monies collected from this fundraising campaign are used for Cancer research purposes that seek to mitigate if not eliminate the impact various types of Cancer have on humans.

Jays Home Opener

Posted April 13, 2008

After a busy week of work plus a volunteer tax clinic, Cancer Society speaking engagement and a Euchre tourney to organize, it was finally time to take some refuge at the ballpark selling 50/50 tickets. I have posted a few pics from opening night and from saturday where they won both games against the World Champion Boston Redsox.

I was not fortunate enough to get any footage of the fights in the crowd (see it on youtube), the flashing of breasts by a young woman (rumor has it from Usher in section 515 of the Dome that she was a dancer-nuff said) and the folks who decided to run on to the field.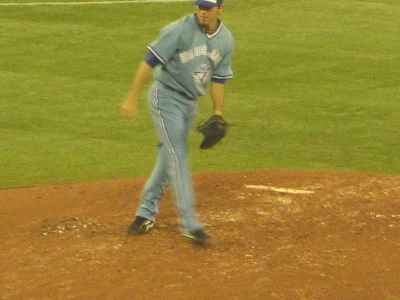 Above is Shaun Marcum throwing out the first pitch of the season at the Dome (some think he looks like he has to pee really badly) while below is Kevin Youkilis striking out form some of Marcum's heat. I think the Jays should go back to the retro jerseys? Any thoughts?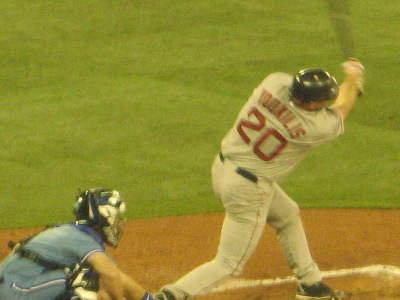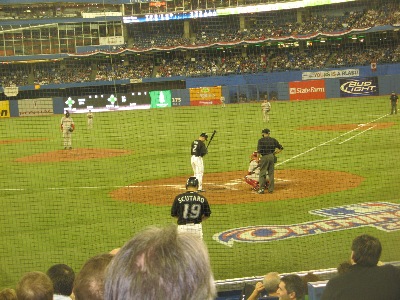 Aaron Hill at bat with Marco Scutaro on deck. Was sitting 5 rows back of home plate.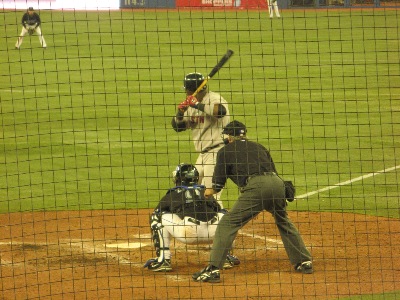 Big Poppy trying to rally the Redsox.

Ben's Wedding

Posted April 13, 2008

It is hard to believe it has been a month already since the KlienSwedHeronLoveBrink wedding. What a great weekend, that could not be stopped with 52 cm of snow. A 13 hour train ride home on VIA rail could not even bring me down. This is the only pic I currently have of the wedding due to being in the wedding party and not having my camera on me. Great time had by all, would not have missed this one for the world and was glad to be a part of it.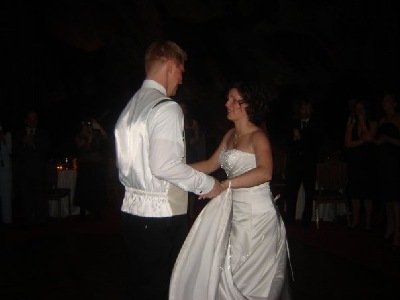 Ben and Jackie's first dance.

What an amazing show

Posted March 2, 2008

Centennial Hall was lucky enough to have Xavier Rudd come put on one fantastic show. We can not forget Mishka who exceeded my expectations as the prelude to the man from down under. I was about 8 rows back in a perfect viewing spot considering a had bought a ticket and was supposed to be up in the balcony. Great show with lots of energy. Words can not really sum up the experience, it is something you need to see in person. Looking forward to the next tour of southwestern Ontario.

Find a couple of photos from my amazing cell phone below.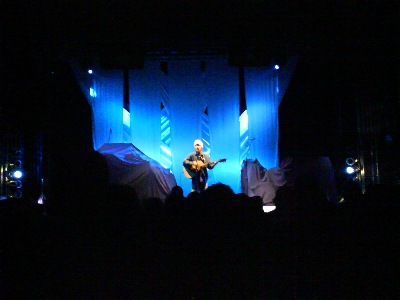 Mishka above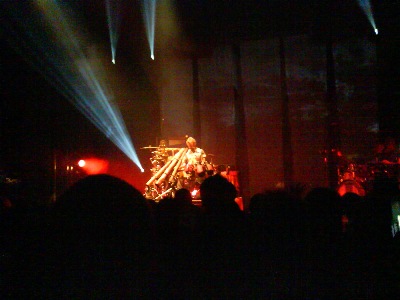 Xavier above

Boxing day tradition lives on

Updated March 2, 2008

Hoping all who came out to the DH had a great time. Some of us were a wee bit late but still got there. A pre drink stop ended up being a bit longer of a stop then anticipated but it was all good.

Looking forward to next year when we reunite for more pitchers of OV (yes that is right, the Old Vag). Boxing day 2008 is a friday so there are no excuses to not come out! Pictures taken of that evening are below. They are kind of crappy since they are from my cell phone.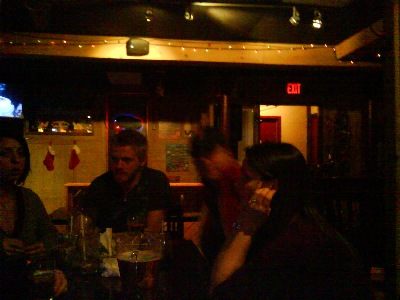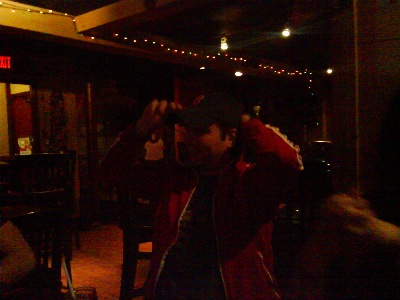 Phil has moved

Updated December 31, 2007

As of October 21st, 2007, I am residing at a new location in London, Ontario. MAP in case you want to drop by. Microbrew and non domestic beer is always welcome.

Being a social butterfly, I have decided that I needed to move to a neighbourhood that was a bit further west of Adelaide Street, away from the train tracks and a nice short walk to the the downtown social life.

Pictures of my 30th birthday present can be found here.

Fundraising BBQ

Updated September 7, 2007

I would like to thank all who came out to the BBQ to support the Children's Wish Foundation of Canada even though the weather was a bit sketchy (had a bit of rain between 11 and 11:30 AM this morning but the sun came out around 12:30 PM). We ended up raising about $680 net of expenses.

If you did not make it by and would like to make a donation, please make a donation using the following online pledge form. Thanks in advance to those who make a donation. Every contribution makes a difference in the child's life that the money is used for, no matter the amount.

London beer festival

Posted July 23, 2007

Sunday afternoon was a perfect day to spend expanding my pallet of beer tastes downtown. The crowd was fairly sparse in attendance. Although, I heard saturday was quite busy.

I have to give props to the Steamwhistle folks who kept giving me free samples. I already drink Steamwhistle but more of it is not a bad thing.

I had some Keith's Red, I have tasted this beer already. It is decent in the fact that it is not as heavy as Rickard's Red but I think the folks at In Bev have missed the boat since the "red" beers were at a peak six to seven years ago. If I really want red beer, I will dump food colouring into it.

I tried a couple of fruity beers, one brewed with orange peels and another with a srawberry syrum. Strawberry was brewed by McClelland Premuim Imports and is called Fruli. I will be picking up one next time I visit the LCBO. It is a beer that you can only have one or two of though. The orange peels beverage was brewed by Great Lakes Brewery, it was okay but not great, the fruit did not really enhance or bring out the flavour of the ingredients.

It was good to have some beers from my past. Very interesting to note that Sleeman has brought Tecate to Canada. Has an unusual after taste but is good with a lemon or lime. I was glad to see Mill St. on site. Had the Tank House Ale and the lager. If they return to London, they better bring the Coffee Porter, which is their best brew. So to fill my porter pallet out, I had to try the Scotch Irish Brewery's Plain and the Great Lakes Brewery Black Jack Black lager. They were pretty decent and filling.

I could not pass up some Grasshopper from Big Rock Brewery. I wish they would have brought the Warthog though. It is tough to find on tap around this neck of the woods. Other past tastes also includeed Waterloo Dark and Creemore Springs, both of which have been in my fridge in the past few months.

The beer that created good long weekend hype is the Devil's brew from Great Lakes Brewery (only to be a fall seasonal release). It has a 666 on it to denote the 6.6% alcohol level and the 66.6kg of hopps used and 666.6 kg of malts to brew it (6 varieties of both ingredients) in the batch. I am curious to see if it can live up to the hype.

I also had not tasted Nicklebrook's beers before so I had a couple of the draught and the lager. They had an apple plisner which was decent (similar to a cider). Then I had it mixed with a Guiness and this mash up of beers was not for the better. It was given to me so why not try it?

Overall, a good day at the beer festival, looking forward to next year if there is one. I went to the folk festival after that. I should have ate light for supper after all of the 4 ounce samples I had. Instead I ate too much as I had two Under The Volcano soft tacos and some Indian curry. Good food and the music was free unless you chose to make a small donation. To say the least, I need to start working out again!

Back from west coast chilin'

Updated December 30, 2007

Well after finishing up CICA level I tax course out in Whistler, I thought it was a good time to explore some of the Northwestern part of North America (Seattle, Victoria, Vancouver and a couple of points in between). I posted some pictures but only a couple. More will be posted with site overhaul.

I plan to move the site out of the current program I am using for web editing purposes into Micro$oft Sharepoint for various reasons. If you think there are better tools out there for web design by all means, send me an e-mail using the feedback page.

Phil's down under experience

Updated May 7, 2007

I am glad to be in Canada now as late fall and early winter are setting in down in Australia and New Zealand, although I dearly miss my Monteith's Summer Ale.

I am in the process of posting a majority of my vacation pictures. The photos have not been edited to look more professional. If you think they are really that good, then maybe I have found a new career or hobby (Odds of this being the case are about as good as winning the lottery). The photos can gradually be found OZ and NZ.

If you ever get the chance, I would not hesitate recommending traveling to either Australia or New Zealand if not both and all of the other intereesting lands in the southern Pacific. If you are even luckier, going and living there for a short period of time would be even more of an experience.

If you would like to see the proceedings of me passing my New Zealand citizenship test (bungy jump) in October 2006, please click here. It was an experience words can not describe and something I will do again once I get in a skydive or two.

It has been way too long

Posted April 22, 2007

So much has happened since my last piece of news was posted. I will provide some highlights of what has gone down during this time.

1. A party was had to celebrate the news posted on February 11th. Wine hangovers are evil. Pictures of this are to come.

2. CICA groupstudy is done, hooray! At least the in-residence is out in Whistler in July. What a perfact time for a getaway, just after corporate tax season is over.

3. I got sucked into the world of social networking and now find myself killing a few hours a week on these sites. I can say that it has allowed me to do a better job of keeping in touch with people I am in touch with normally but also with people I had lost touch with from my past.

4. The flu has wasted two of the last six weeks ,even forcing me to stay home from work a couple of times. At least I was able to put in some solid NCAA March Madness and NHL playoff viewing time while dozing in and out of sleep on the couch. Here's hoping the Broadway Blueshirts can make me have to take a trip to Manhattan in mid June. Always next year for you Maple Leaf fans.

5. Opening day of the baseball season is one of my favourite days of the year. This year I was able to do 50/50 ticket selling to raise money for the Canadian Baseball Hall of Fame & Museum at the Rogers Centre. I have uploaded some pics of the pregame festivities and the game. Jays won 9-1 over the Royals, I was able to have my traditional T.O. street meet and we raised over a thousand for the Ball Hall.

Welcome to your Golden Years!!!!!!

Posted February 11, 2007

I would like to take the opportunity to wish the two gussied up people in the picture below a happy BIG 5 0. It is hard to believe you have each reached this milestone within two weeks of one another. There are no words that can express my gratitude to the both of you for all that you have done for me.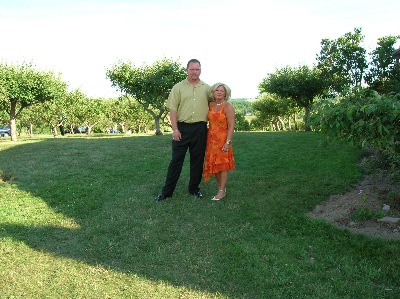 I almost forgot, happy silver anniversary too! Unbelievable that this great achievement falls in between the two big birthdays.

Superbowl XLI

February 4, 2007

Peyton Manning finally has got the critics off his back (for a little while anyways). Congrats to the Colts for being the better team yesterday. As usual, a gathering of us made it out to Walshy's through the wintery weather to have some of Rudy's special chili, other snack foods and of course a few alcoholic beverages.

Team Walsh took home the winnings on pick the score betting but at least I netted a solid C note for my troubles from other wagering done earlier on. I was lucky enough to get one of my proposition bets to occur when Devin Hester returned the opening kickoff back for a Bears TD. Unfortunately, the Bears (mostly Rex the hex Grossman) could not let me win more by not covering the spread. Oh well, you win some, you lose some, hopefully you win more then you lose.

Back to tax again!

Updated January 28, 2007

Hooray! I put in some audit time this month and hopefully only need to finish off the hours through some tax accounting related work. The website content will pick up again this week. Once we get into February when the social life gets a bit more active again more interesting news will be posted.

We all had a real good time!

Updated January 22, 2007

A few of us decided to grace the Dominion House (DH) in Stratford with our presence on the 26th of December. We ended up getting together for a few "festive beverages" and some catching up with one another. It was a good time had by all. Lots of OV and billiards along with some tales of Christmas 06 were shared. The night was topped off by the usual post bar ritual of grease food. The grease food of choice was pizza at one of the major chains.

I would like to apologize to those of you who got there early as we made a pit stop in St. Marys and had a few pre DH festive beverages. Who can not resist having a few Brandy Alexandria's while sharing some stonetown Christmas cheer.

I look forward to seeing everyone again for a get together on boxing day 2007.

What I learned on vacation

Updated November 29th, 2006

Below are some of the things I learned while traveling Australia & New Zealand:

1. The beer known as Fosters is the export version, which is called Crown Export in Australia. The real version is WAY worse! Do not poison your palette with this beer. It is even worse then Victoria Bitter.

2. Kangaroo is very tasty, crocy is not!

3. Over 60 million possums rule New Zealand. Could this be the future national delicacy instead of lamb?

4. Wellington is the windy city, not Chicago.

5. Touching the coral in the Great Barrier Reef is a no no.

6. Don't let your arm hang out the car window in Australia.

7. I need to see more of Canada in order to appreciate my homeland.

8. BYO and no tipping are two things restaurants need to start doing in North America.

9. I now know more about the Maori people and culture then I do about native people in Canada.

10. Four weeks was not enough time to see all that I wanted to see. Hopefully, I can go back again someday, provided I can get enough time off from work and my relatives down under can put up with me!!

11. Traveling from A to B in a straight line is damn near impossible in New Zealand. The major positive from this is that it provides more time to take in the amazing beauty of the country.

12. Some things are just not meant to be. Maybe I will get my skydive in next summer as a birthday present once tax season is over.

13. Who knew that penguins needed forested areas to survive.

14. Fraser Island inhabits seven of the ten most deadly creatures on the faces of the earth. Even more interesting is the fresh water lake that exists in the middle of the island due to leaves falling from trees that act as a plug would in a bathtub. I have to visit this place when I go back to Oz (Australia)!

15. Chocolate cake goes very well with a nice dark stout beer and sushi with Wassabi goes well with a nice Amber beer. Thanks Mr. Chuck Hahn of James Squire brewery for the masterful mixing and matching of food and beer.

16. Supper and dinner have two different meanings in Sydney.

17. You never know who you will meet so keep an open mind.

18. The people to know in NZ are the bus drivers, they are very well connected and are also pretty cool people.

A day to remember

Posted November 12th, 2006

Saturday was truly a day to remember. November 11th is always a day where we should honour those who sacrificed their lives in order to enable us to have a democratic society but it also marked the day of another fish being taken out of the sea.

The Marconi club was host to enough food to fill everyone (except the bottomless stomach that lives inside Rudy), reminiscing about old times and lots of tequila rose rounds at table 7 & 8, which lead to a good crowd on the dance floor.

Congrats to the newlyweds Scott & Nadina. Thanks for letting all of us be a part of your special day!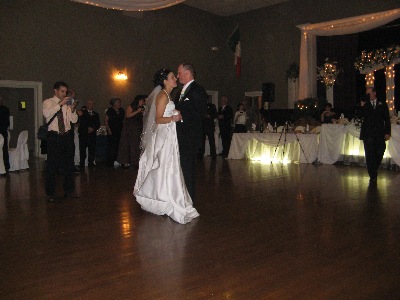 If anyone would like to share some of their wedding pics, I would be more then happy to display them on the site.